Jaime Lynn Blazak ~Owner ~Stylist ~Colorist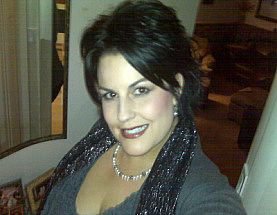 Jaime Lynn Blazak is the Owner and Operator of this fabulously flirty salon and spa. Jaime was voted "Biggest Flirt" in High School and has lived up to that moniker ever since. All in fun though. Jaime attended Federico Beauty Institute in 1986 and quickly developed a strong client base here in West Sacramento, while working under the tutelage of Mike & Anita Zimmerman of Michael Z's.
She has worked locally in West Sacramento and Downtown her entire career at some of the finest salons. She gained her experience in giving a fast and creative cut/design while working with the late great stylists; Abe @ Rene's and Tosh @ his own Salon on J street.
Jaime has received many compliments in her career, but none greater than receiving a Certificate in Advanced Education from Nova Salon Systems & Joico International, all under the training of Chrystofer Benson & Tabatha Coffey of "Tabatha's Salon Takeover".
Jaime specializes in examining the client and creating a hair design that will influence the facial structure, body type, and hair care for Men & Women of all types, shapes, & sizes. Jaime has now teamed with her husband Thomas, who is a certified Colorist for Jbeverlhills. This dynamic duo works together as a Team and have been doing so since 2013. They have been called the "Lucy & Ricky" of the Hair Industry! Contact her @ 916-410-8212 for more information, or to book your next makeover appointment.
---